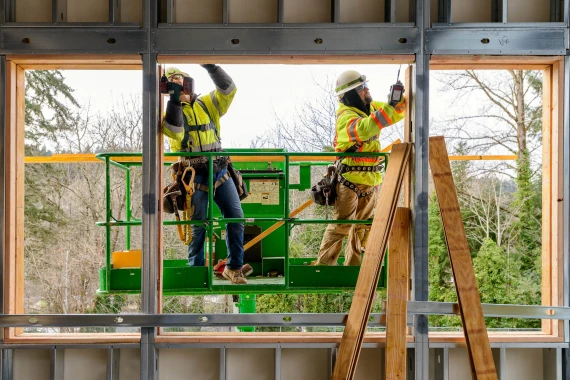 Connecting, mentoring and supporting local businesses
Our current and future success at Cornerstone is based on growing new relationships while maintaining our existing ones. We support our communities by establishing these relationships with local subcontractors.
We understand the importance of lifting up other businesses in our community. We open doors to new opportunities for talented craft workers in the Pacific Northwest and building relationships with people who share our dedication to integrity and accountability.

We take a fair and honest approach to all of our projects, and we always put the safety of our workers and subcontractors first. If that sounds like a team you could be a part of, reach out to us for subcontractor and supplier opportunities.


Helpful Links
We've provided links below to Builder's Exchange of Washington and BuildingConnected. Here you will find information about Cornerstone's current and future projects for bidding opportunities.
Work With Us