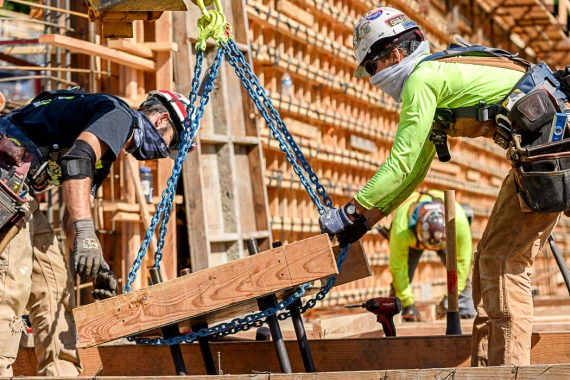 Safety takes precedence.
One of the greatest responsibilities we have as a general contractor is conducting safe projects on safe worksites. We implement an effective accident prevention program on each project we build. This is evidenced by our 0.6% EMR, the lowest rate possible (a low rate is good!) for a self-performing general contractor.
Cornerstone's collaborative ability to adapt to ever-changing circumstances has always been instrumental to the success of our projects. We continue to turn unknowns into knowns and big problems into manageable solutions with actionable and realistic steps.
The foundation of this company is built on communication, trust and respect. We have leveraged this approach for every obstacle we've experienced to ensure our jobsite workers remain safe and healthy.
"The safety of employees, clients, subcontractors, vendors, the public, and company operations is of paramount importance and shall take precedence over expediency or shortcuts. Safety is the responsibility of all project participants."

–Dave Flynn, President of Cornerstone